Yangzhou Jumbo Win Automotive Industry Co.,Ltd.

Address: No. 188, Pujiang East Road, Jiangdu District,
Yangzhou City, Jiangsu Province
Zip code:225200
Phone:086-514-86880660
Fax:086-514-86974109
URL:www.hongyuncheye.cn
What is the current status of China's auto parts industry?
Throttlebody,engine,engineassembly,oilpump,greasenipple,tensioner,cylinderblock,bearingbush,waterpump,fuelinjection,gasket,camshaft,valve,crankshaft,connectingrodassembly,piston,belt,muffler,Oil,fuelt
Throttle body, engine, engine assembly, oil pump, grease nipple, tensioner, cylinder block, bearing bush, water pump, fuel injection, gasket, camshaft, valve, crankshaft, connecting rod assembly, piston, belt, muffler, Oil, fuel tank, water tank, fan, oil seal, radiator, filter
Steering wheel lock, wheel lock, anti-theft device, rear view mirror, rear view system, camera, seat belt, drive recorder, central locking, GPS, ABS, parking sensor, gear lock
Car carpet (foot pad), steering wheel cover, steering wheel booster ball, curtains, sun gear...
According to the customs import and export data compiled by the China Association of Automobile Manufacturers, the export value of China's automobile products continued to grow slightly in 2014, with an accumulated export value of US$84.114 billion, a year-on-year increase of 7.08%. Among them, the export value of auto parts was US$64.617 billion, an increase of 8.02% year-on-year. The growth rate was slightly slower than that of the previous year; it accounted for 76.64% of the total export volume of automobile products, and its occupancy rate increased by 0.36 percentage points over the previous year. The total vehicle exports accounted for only 15.23%, far lower than the proportion of parts exports. Overall, the auto parts export situation in 2014 was good. The export of parts and components has become a major factor driving the growth of automobile merchandise exports.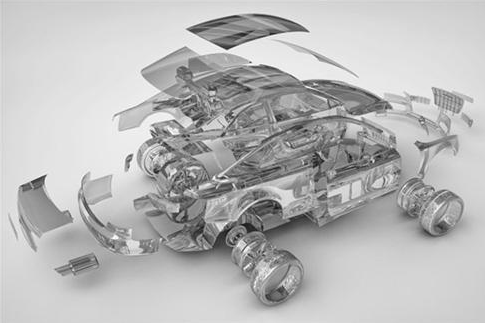 In addition, from the performance of the seven major parts and components exported by the China Automobile Association (electronic fuel injection device, body, seat belt, airbag device, transmission, drive axle, shock absorber) performance, electronically controlled fuel injection device There has been a serious decline, with a total of 3.128 million sets of exports, down 69.92% year-on-year. The other six categories showed a certain increase, in which the seat belt, drive axle and shock absorber export value achieved double-digit growth year-on-year, the overall performance was better, and the remaining three categories achieved small growth.